DIGITAL & MOBILE CRAFT
powered by IAB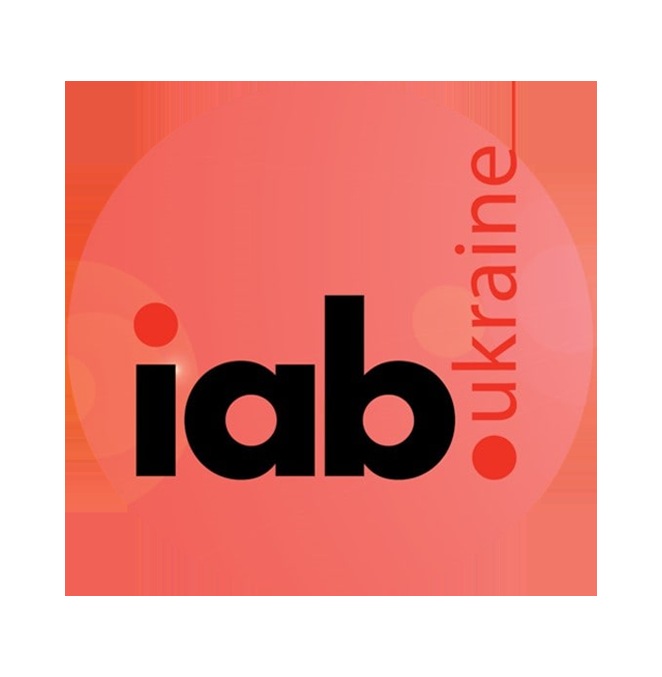 DIGITAL & MOBILE CRAFT contest developed in cooperation with IAB UKRAINE
Entries in this medium include technique and craft/skills used in the execution of digital content.
Contest categories
B2-01.
INTERFACE & NAVIGATION (UX/UI)
Design practice focused on the emotional and behavioural response to a digital product or service. The result of relevant, seamless and consistent user experience at every point of interaction, with particular focus on the overall support, structure and usability.
B2-02.
MOTION GRAPHICS DESIGN & ANIMATION
Creative use of Motion Graphics Design & Animation within a digital context.
B2-03.
ILLUSTRATION & IMAGE DESIGN
Creative application of illustration within a digital context and digital manipulation of still imagery including photography.
B2-04.
VIDEO/MOVING IMAGE
Creative use of online video and digital footage (hologram, AR, VR, etc.) with technical skill involved, including 360 and interactive video.
B2-05.
TYPOGRAPHY
Exemplary use of typography within a digital product.
B2-06.
COPYWRITING
Entries in this category are for the writing of promotional text included in a digital, mobile, or social media execution.
B2-07.
GRAPHIC DESIGN
The overall achievement in aesthetic composition and execution of digital/graphic design.
B2-08.
MUSIC/SOUND DESIGN
Creative use of music and/or sound design including sonic branding, music / brand partnership, and music initiated work etc. Entries in this category are for the skill of specifying, acquiring, manipulating or generating audio elements.
B2-09.
360° VIDEOS/ VR/AR & EXPERIENCE DESIGN
The creation of web/mobile-based 360° video experiences that provides an immersive experience for the viewer. The creation of web/mobile-based VR/AR. Work that uses virtual realities or augmented realities to enhance the user experience through real-time integration and layering of digital information on top of real-world environments.
This can include immersive digital experiences and events which are set up to engage and strengthen relationships with the consumer: installations, motion chairs, multi-screen and multi-dimensional experiences.
B2-10.
ACTIVATION BY LOCATION
Use of GPS, geolocation and/or proximity technologies to activate a web/mobile campaign or experience. Including DOOH solutions.
B2-11.
USE OF VOICE-ACTIVATION
The creative application and use of voice and digital assistants in a web/mobile environment. Entries should demonstrate how voice recognition technology, natural language processing, speech synthesis, AI and machine learning was used to solve a problem, drive engagement and/or enhance the consumer experience.
B2-12.
USE OF AI
The creative use of artificial intelligence to engage or develop a meaningful relationship with a specific audience or community. Includes machine learning, chatbots, AI-scripted content, AI-powered systems etc.
Also includes smart use of data-driven solution including AI, DMP etc.
B2-13.
USE OF DATA
Campaigns that use data to enhance the idea, amplify brand narrative, drive commercial success or improve customer experience, either online or offline. Includes internal or external data; big data, real time data, competitive data, data storytelling, social media data, data visualization, etc.
Also includes smart use of data-driven solution including AI, DMP etc.
B2-14.
DATA-DRIVING TARGETING & PROGRAMMATIC
The creative use or interpretation of data to deliver effective targeting and smart use of programmatic tool including DOOH. Entries should demonstrate how data contributed either to programmatic targeting or provided a key quantitative insight that helped define the target, brand message or channel, allowed for better personalisation or increased a brand's position in the market.
B2-15.
INNOVATIVE USE OF TECHNOLOGY
The creative application of web/mobile technologies, including innovative use of in-built features. These might include, but are not limited to, touchscreen, accelerometer, camera, speaker, microphone and other haptic technologies.
Also includes ad-tech solution - smart use of at-tech platform, branded tech and innovations.
B2-16.
DIGITAL DEVELOPMENT
Web-sites, promo-pages and other web development, including solutions for e-commerce, chatbots, applications.
B2-17.
INTERACTIVE PROJECTS
Excellence in use of digital as the only tool of communication.
B2-18.
DIGITAL-CENTRIC PROJECTS
Excellence in use of digital as the main tool in full-media projects.
B2-19.
BANNERS CRAFT
Creative approach to banners potential.
B2-20.
SOCIAL NETWORK CONTENT
Creative and innovative use of text, graphic and video content for social network communication or brand building.
B2-21.
SITUATIVE SOLUTION
Excellence in use of unique market situation for digital campaigns including influencer marketing to deliver communication resonance.
B2-22.
PERFORMANCE
Smart use of performance tools, performance marketing targeted on user action (click, purchase, registration, installation etc), that is a subject of measurement or tracking and real time optimization.
B2-23.
NATIVE ADVERTISING
Excellence in use of native advertising. Native advertising is a form of paid media where the ad experience follows the natural form and function of the user experience in which it is placed, advertising is connected with page content, intergated in page design, corresponding to platform behavour.
B2-24.
GAMES CRAFT
Excellence in use of games, e-sport platforms.
B2-25.
INFLUENCER MARKETING & CREATIVE USE OF PLATFORMS
Excellence in use of influencer marketing platforms: TikTok, Youtube, Instagram, alternative platforms etc. Includes TikTok seed and creative use of branded audio in TikTok, using of a single platform or at least 2 different platforms.
B2-26.
BEST USE OF WORD OF MOUTH TOOL
Excellence in use of word of mouth tool (a marketing method that relies on casual social interactions to promote a product or service), including purchase reviews and customers` feedback.
B2-27.
DOOH
Excellence in use of digital out of home as a main or supportive tool.
B2-28.
SOCIAL IMPACT
Excellence in use of social paltform for communication that cause great social media resonance: reactions, sharing, viral effect, hype,replecating, boost of thematic user generated content, etc.
ENTRY REQUIREMENTS
Entry materials are the most important elements of your entry. This is what the judges will examine, watch and read during their decision-making.
Please make sure that the version you have uploaded is final and it is can be used for judging and shown publicly. Do not upload 'holding media' (i.e. incorrect/fake JPG, MOV, MP4, etc.)
All websites or other online materials must be submitted via a URL, even if only posted temporarily for the purpose of the judging.
Each website, online ad etc. constitutes one entry.
Online ads which form a campaign must be entered and paid for as single entries, e.g. 3 banners which form a campaign must be paid for as 3 separate entries.
URLs must start with 'http://' or 'https://' and preferably accessible without a login or password.
Please make sure that your entry is accessible online. Entries which cannot be accessed for judging due to long periods of server downtime will not be considered by the Jury.
If the original language of your entry/application is not English, you should provide a clear demonstration of your app/ site/ game within your case film, or you may provide additional URL (PRESENTATION WEBPAGE URL) which leads to a page which explains your work in English.
Please provide account details to download your app if it is not available globally.
Please carefully check and re-check the credits you have entered. These credits will be published on our website exactly as you have typed them. Credits cannot be altered during judging.
The entry (incl. all materials) can be understood in English. Please explain or translate any specific word play or local, social, cultural or political references and nuances.
For the purposes of impartiality, please ensure you do not refer to the name of your agency or any contributing creative companies or persons anywhere on your submission materials (image/video/URL) with the exception of self-promotion.
MATERUAL REQUIREMENTS
Please make sure that the version you have uploaded is final and it can be used for judging and shown publicly.
All entries should be submitted as:
1. URL:
A direct link to your digital execution e.g. website, microsite, app download page or social media page.
An anonymous webpage set up specifically for the entry featuring images, text and video explaining your entry. If you submit a URL to a landing page containing content, please make sure it is unbranded (agency) and that the files are edited as above.
2. One PRESENTATION IMAGE:
the digital presentation image is a visual presentation of your work, including images and text (100 words max for a simple, clear summary in English of the written part of your entry).
JPG, 150 dpi, RGB and A3 size (2480 x 1754 pixels), 15MB maximum.
For the purpose of judging impartiality, there must be no agency branding anywhere on your entry materials, with the exception of self-promotion or corporate communications, nor any reference to anyone who has contributed to the entry.
3. Case film as additional supporting material.
Film are accepted as a link to YouTube or Vimeo.
Please ensure that any files uploaded, do not contain the name of the agency.
Do not delete the video from the provided Youtube/Vimeo link after entry submission. The video must be public.
You should upload your film as MOV/MP4 file to YouTube/Vimeo. Please note the file size should be no bigger than 350MB.
No agency branding or any contributing creative companies/people must be visible on the entry (e.g. logos, credits etc.) except for self-promotion entries.
Please supply 2 versions of your case film, as follows:
Full version: 120 seconds long

This case film will be viewed by the Jury during voting and deliberations and could be used if your entry is a winner in post-Festival promotions. It will also be shown at the Festival, to give delegates the opportunity to study, appreciate and learn from the entries. Full case film should be in English.


Short version (AWARDS SHOW FILM): 30-45 seconds

A shorter, edited version of your case film. This will be shown at the award show, should your work win gold. It will not be shown to the jury. Award Show Films should be in English.
Encoding mode:
multi-pass dimensions are recommended.
Aspect Ratio
Resolution
Format/Codec
Audio
Preferred
Full HD 1080p
1920 x 1080
.MOV/H.264
AAC, Stereo, 48kHz
HD 720p
1280 x 720
Accepted
4:3 or 16:9
1024x576
.MP4/H.264
AAC, Stereo, 48kHz
720x576
854x480
640x480