KIAF2021 presents Film, Radio & Audio, Integrated & Innovation, Radio & Audio Craft jury
Organizing committee of 22nd Kyiv International Advertising Festival presents new jury members. The judges will appreciate the originality of creative ideas and innovative approaches that were used to create advertisements and radio commercials – creativity is the core thing.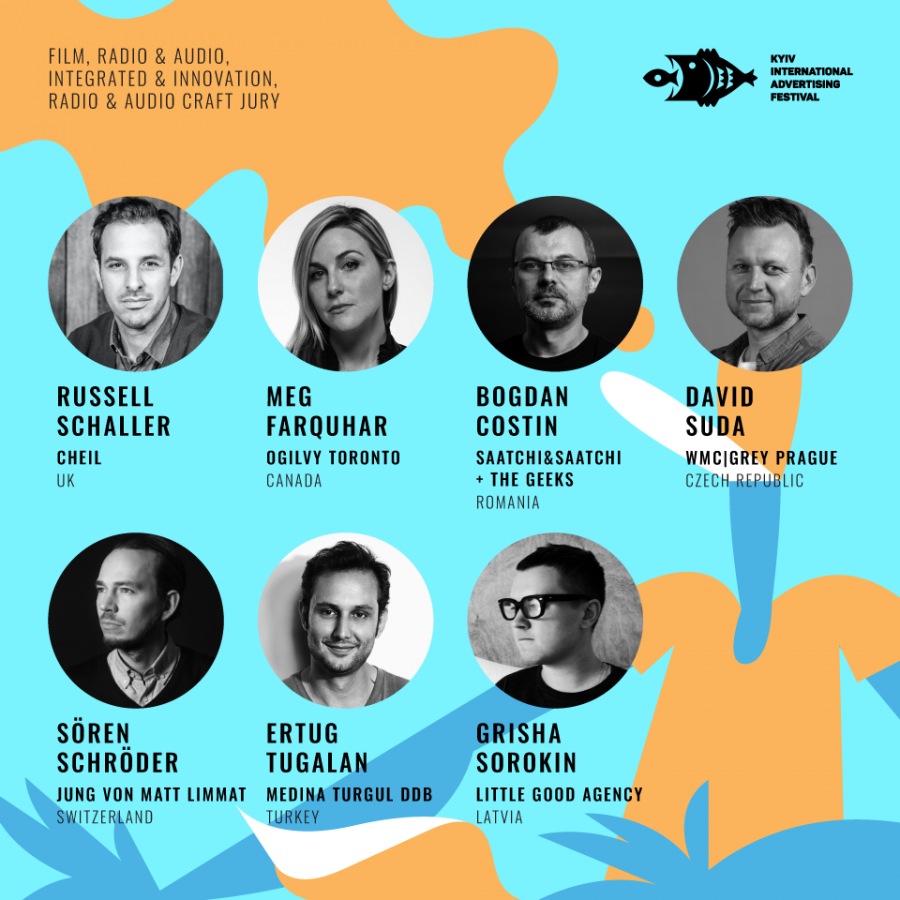 The jury consisted of:
Russell Schaller, Executive Creative Director, Cheil UK, UK
Meg Farquhar, Executive Creative Director, Ogilvy Toronto, Canada
Bogdan Costin, Creative Director, Saatchi&Saatchi + The Geeks, Romania
David Suda, Creative Director, Partner, WMC|Grey Prague, Czech Republic
Sören Schröder, Creative Director, Jung von Matt Limmat, Switzerland
Ertug Tugalan, Executive Creative Director, Medina Turgul DDB, Turkey
Grisha Sorokin, Creative Director, Little Good Agency, Founder, GOOD, Latvia
In the Film contest, judges will evaluate the moving image advertisements made for television, cinema, online, mobile devices, outdoor, etc.
The Radio & Audio contest will be judged radio spots, podcasts, streaming and downloadable audio content.
In the Integrated & Innovation contest, judges will review A variety of advertising campaigns, including integrated, media, non-media, single-channel, etc.
In the Radio & Audio Craft contest judges will estimate technique and craft/skills used in the execution of audio/radio content
The Organizing Committee has already announced jury members of:
Brand Experience & Activation, Public Relations, Direct Marketing, PR Craft, Brand Experience Craft, Direct Marketing Craft contests
Digital & Mobile, Media, Branded Content & Entertainment, Media Craft contests
Other jury teams will be announced in the near future.
We remind that KIAF is open to any advertising agencies, advertisers, media and individual participants and entrants from all over the world are allowed to submit their projects.