Let's introduce the first judges of the Kyiv International Advertising Festival 2021
Meet the jury team who will judge Brand Experience & Activation, Public Relations, Direct Marketing, PR Craft, Brand Experience Craft, Direct Marketing Craft contests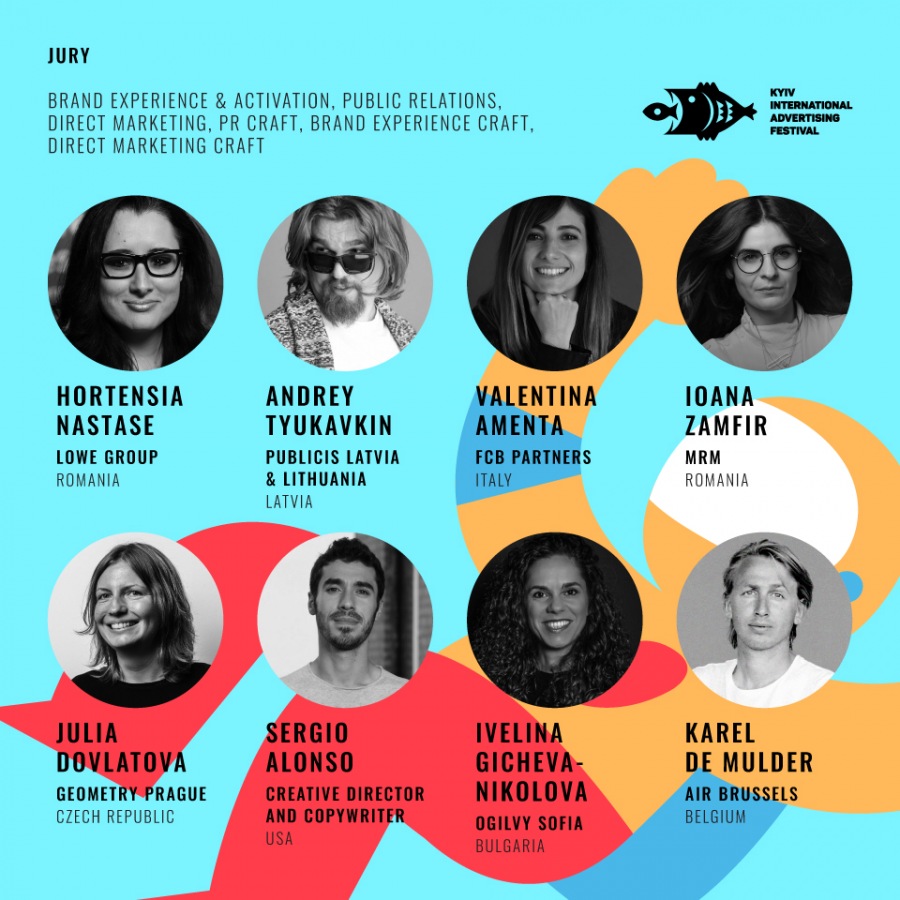 Hortensia Nastase, Vice-President, Creative Services, Lowe Group, Romania
Andrey Tyukavkin, Executive Creative Director, Publicis Latvia & Lithuania, Latvia
Valentina Amenta, Creative Director, FCB Partners, Italy
Ioana Zamfir, Executive Creative Director, MRM, Romania
Julia Dovlatova, Executive Creative Director, Geometry Prague, Czech Republic
Sergio Alonso, Creative Director and Copywriter, USA
Ivelina Gicheva-Nikolova, Group Creative Director, Ogilvy Sofia, Bulgaria
Karel De Mulder, Creative Creative Director, AIR Brussels, Belgium
The core thing of festival is the jury members that are recognized world experts in advertising and creativity, professionals of international level.
In the Brand Experience & Activation contest, judges will evaluate works with temporary or permanent brand experiences. In the Brand Experience Craft will be estimated the excellence of brand experience.
The Public Relations contest will focus on building and preserving the trust and understanding between brands and their audiences. The PR Craft will judge the demonstration of exceptional and creative best practice within the chosen PR specialism.
In the Direct Marketing contest, judges will review campaigns that demonstrate targeted communications. In the Direct Marketing Craft contest, judges will estimate the demonstration of the excellence in targeted communications.
We remind that KIAF is open to any advertising agencies, advertisers, media and individual participants and entrants from all over the world are allowed to submit their projects.
Register your work at kiaf.com.ua