KIAF Film Craft jury team 2021
Welcome the judges of Kyiv International Advertising Festival of the Film Craft, Branded Entertainment Craft contests, who will evaluate the professional technique and craft/skills used in the execution of projects.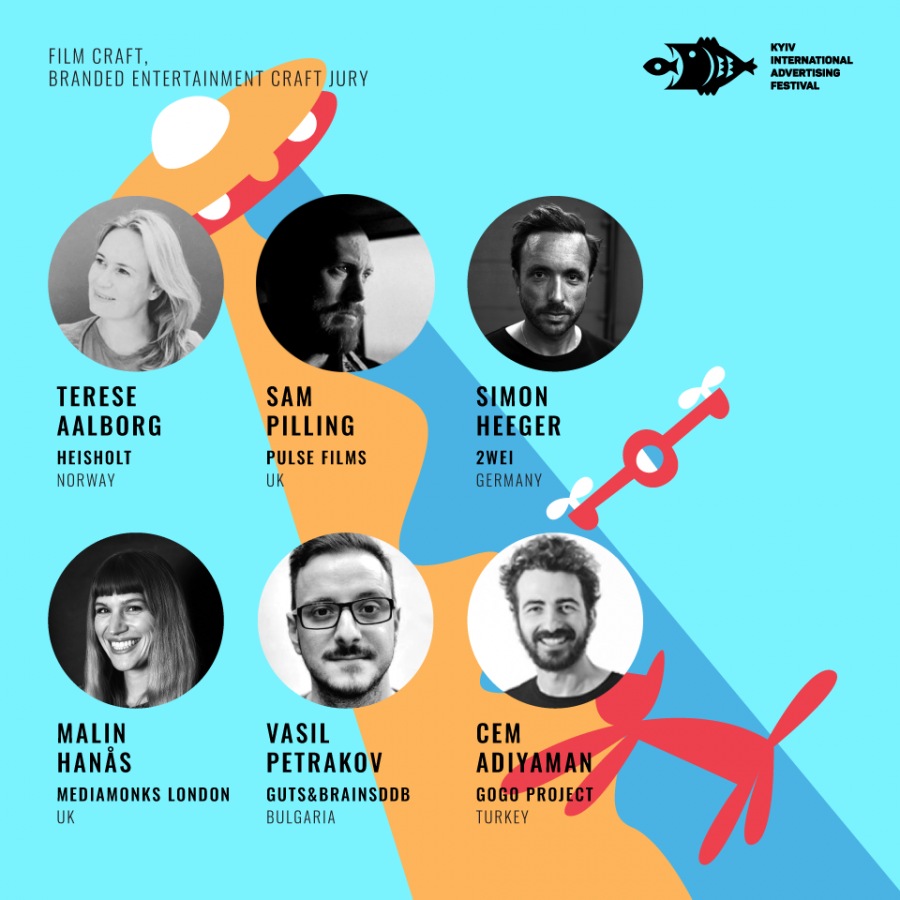 The jury consisted of:
Terese Aalborg, Executive Creative Producer & Founder, Heisholt, Norway
Sam Pilling, Director, Pulse Films, UK
Simon Heeger, Co-Founder & Managing Partner, 2WEI, Germany
Malin Hanås, Creative Director, MediaMonks London, UK
Vasil Petrakov, Film Director & Creative Director, guts&brainsDDB, Bulgaria
Cem Adiyaman, Founding Partner, Director, GoGo Project, Turkey
In the Film Craft contest, judges will evaluate the exceptional filmmaking.
The Branded Entertainment Craft contest will be judged technique and craft/skills used in the execution of branded content.
The Organizing Committee has already announced jury members of:
Brand Experience & Activation, Public Relations, Direct Marketing, PR Craft, Brand Experience Craft, Direct Marketing Craft contest
Digital & Mobile, Media, Branded Content & Entertainment, Media Craft contest
Film, Radio & Audio, Integrated & Innovation, Radio & Audio Craft contest
Design & Branding, Print & Publishing, Out Of Home, Design & Branding Craft, Print & Publishing Craft, Out Of Home Craft contest
Other jury teams will be announced in the near future.
Register your work at kiaf.com.ua