KIAF 2021: Digital & Mobile Craft jury team
Kyiv International Advertising Festival introduces jury team of Digital & Mobile Craft that will evaluate technique and skills used in the execution of digital content.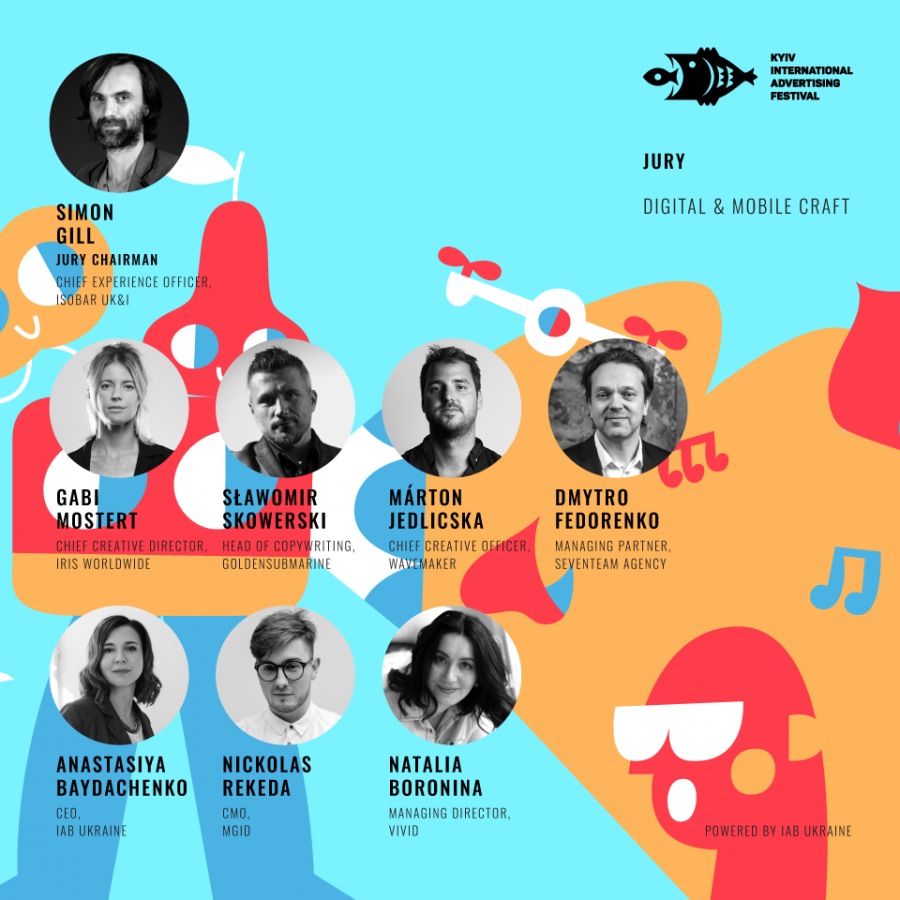 Jury Chairman – Simon Gill, Chief Experience Officer, Isobar UK&I, UK
Jury team consists of:
Gabi Mostert, Chief Creative Director, Iris Worldwide, UK
Sławomir Skowerski, Head of Copywriting, GoldenSubmarine, Poland
Márton Jedlicska, Chief Creative Officer, Wavemaker, Hungary
Dmytro Fedorenko, Managing Partner, SEVENTEAM Agency, Ukraine
Anastasiya Baydachenko, CEО, IAB Ukraine, Ukraine
Nickolas Rekeda, CMO, MGID, Ukraine
Natalia Boronina, Managing Director, VIVID, Ukraine
Digital & Mobile Craft is new contest in the 2021 KIAF contest program developed in collaboration with IAB Ukraine.
Digital & Mobile Craft categories have been significantly expanded to give the opportunity to participate to those companies which have not previously found categories in advertising contests for their technological and digital solutions.
The Organizing Committee has already announced jury members of such contests as:
Brand Experience & Activation, Public Relations, Direct Marketing, PR Craft, Brand Experience Craft, Direct Marketing Craft
Digital & Mobile, Media, Branded Content & Entertainment, Media Craft
Film, Radio & Audio, Integrated & Innovation, Radio & Audio Craft
Design & Branding, Print & Publishing, Out Of Home, Design & Branding Craft, Print & Publishing Craft, Out Of Home Craft
Film Craft, Branded Entertainment Craft
Other jury teams will be announced soon.
Register your work at kiaf.com.ua/en/registration