KIAF 2021 Digital & Mobile Craft contest powered by IAB Ukraine
The Kyiv International Advertising Festival in collaboration with IAB Ukraine has included a new contest in the 2021 contest program – Digital & Mobile Craft.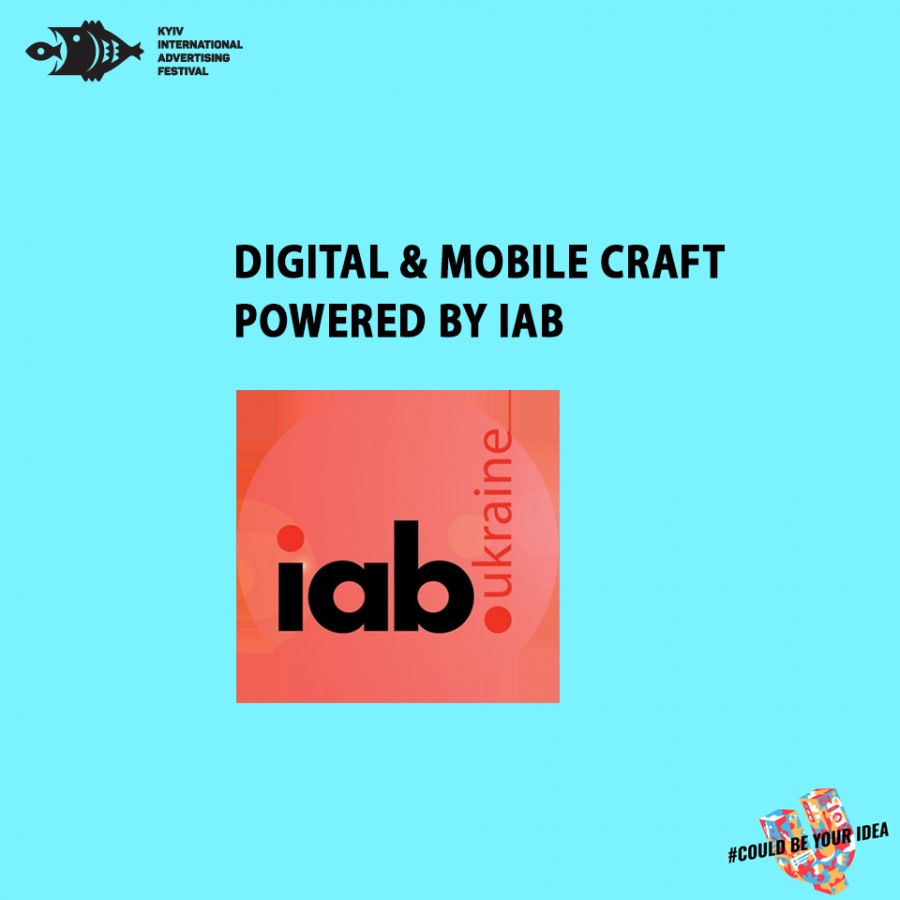 The Digital & Mobile Craft contest includes 28 categories. Entries should demonstrate technique and skills used in the execution of digital content.
Among the contest categories are: Interface & Navigation (UX / UI), 360 ° Videos / VR / AR & Experience Design, Activation by Location, Use of Voice-Activation, Use of AI, Games Craft, Influencer Marketing & Creative Use of Platforms and many others.
Thus, the KIAF contest program has been significantly expanded to give the opportunity to participate to those companies which have not previously found categories in advertising contests for their technological and digital solutions.
Register your work at https://kiaf.com.ua/en/registration